Roadmap - how we plan, implement and manage projects - matching the AIT System with the AIT Application
Starting point for each project are the Terms of Reference (ToR) as developed by our client and the donor organisation. Based on the ToRs we develop jointly with and for our client and beneficiary from the very beginning a clear framework and a roadmap for collaboration, communication, exchange, support, coaching and training.
We develop a clear implementation plan for each AIT project. The plan consists of a clear time schedule and defines roles and responsibilities of: 
AIT experts
IT experts
Client and beneficiary
The plan covers the complete cycle starting from need assessments to the on-going operation in the field. It consists of three phases:
Analysis and Planning,
Preparation and
 Implementation and Roll-out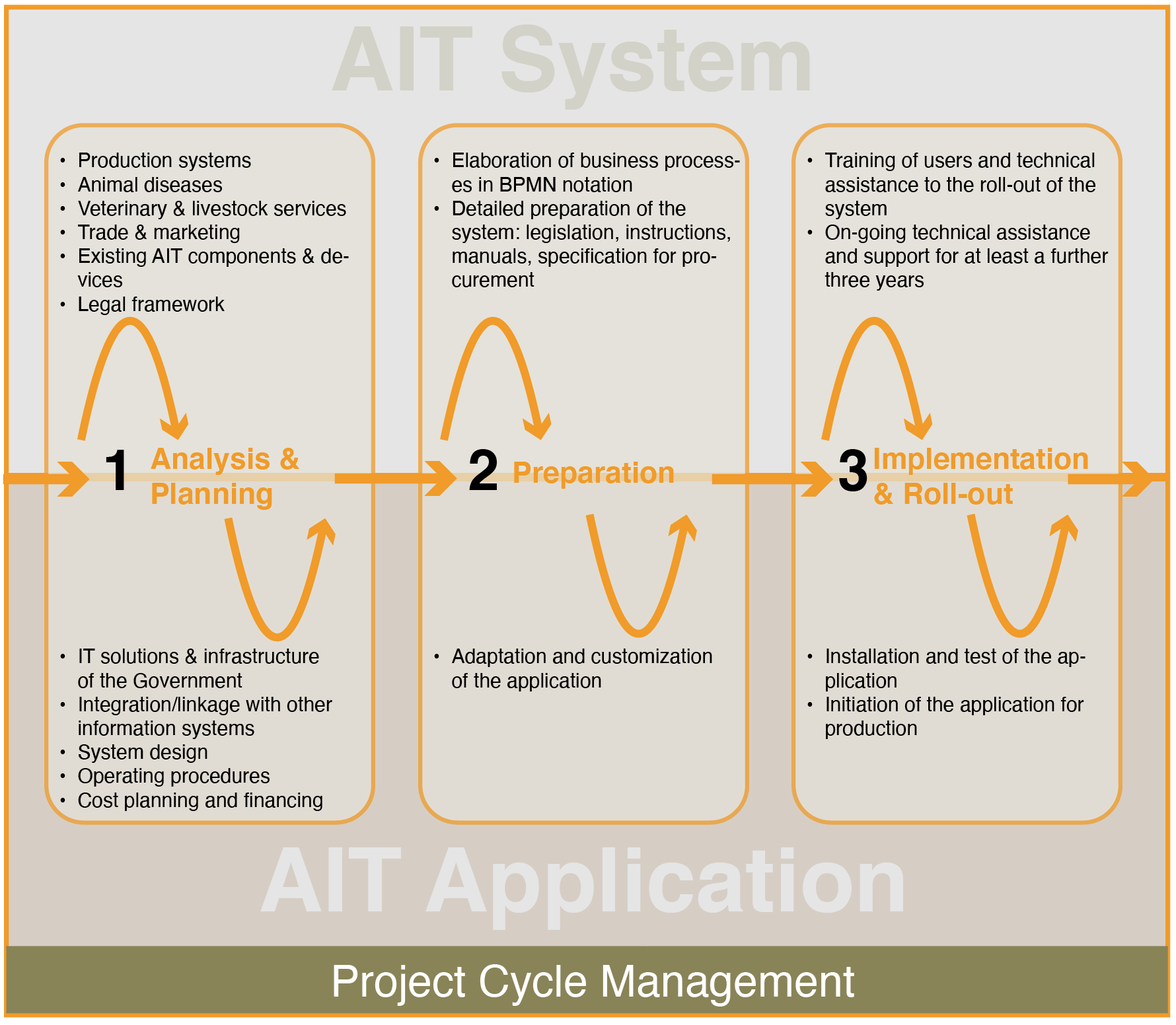 Roles and responsibilities of all involved partners
Our AIT experts from ADT Project Consulting analyse the existing legal, technical, economical and social conditions of / for an AIT system in detail. Their reports are agreed with the beneficiary and provide exactly the type of information needed for developing the AIT application.
Our IT experts from Unternehmensberatung Dr. Karb analyse in detail all existing IT infrastructure and services and consider this in the system design. Together with the AIT experts and the beneficiary the architecture, structure and functionality of the AIT application is developed.
The beneficiary is involved in each step and phase of development. The training of users and technical staff is essential for start of operation of the new system.
Reporting to the donors is a key element of successful project implementation.